MORE OF THE BOYS STUFF

MORE CANP STUFF
Restaurant Can Pere, Anyos, Andorra.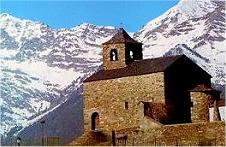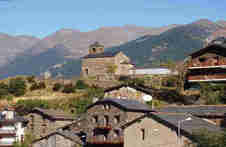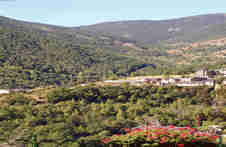 Bob, Dave and Alison welcome you to the beautiful Principality of Andorra, and Restaurant Can Pere.
Our restaurant is nestled in the tiny village of Anyos and overlooked by the 16th century romanesque church of St Christobal.

We have a large English clientele, also local Andorrans, Spanish, French, Danish, in fact the whole world eats here! including the odd celebrity! Chef Dave, (born bred and trained in Guernsey) and his long time partner Bob (a Scot) with the help of Alison (another Scot!) have been in Andorra for over 15 years, quietly establishing Can Pere as one of the favourite "in" places to eat/party in the whole of Andorra, call in, you'll see why!

Restaurant Can Pere is the only gay owned restaurant in the whole of Andorra. If you're here on holiday call in to see us for the finest food and warmest welcome you'll find anywhere in the mountains... Guaranteed!.